Q: Do you have to own the land on which the house will be built or delivered?
A: Yes. The mortgage will be on the land and the house is considered an improvement to the property
Client's Testimonial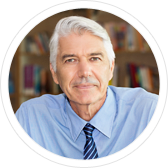 Dear Mike,
I am pleased to take the time to thank you and your team of fine people who have made the house of our dreams possible. After the circumstances in our lives had made building a house almost impossible, I started looking all over Southwest Louisiana and was ready to forget about building a house.
I started visiting your lot looking at the construction of several houses in different stages. I then decided to go into your office and just see if building would even be possible for us. I was very pleased to meet Darryl that day and came home excited about our visit. I realized that I could, in fact, design my own house and get it built at a cost I could afford.
The rest is happy history. Not only did the house get built in a timely fashion, but with the quality and care that I was accustomed to during my building days. Each sub-contractor that was chosen  from carpenter crew, cabinet crew, painter, plumber, electrician, roofer, air conditioning, flooring and spray insulation were all concerned about quality and time. I know, now, that I could not have had better people on my project. Your supervision and office staff are exceptional.
I intend to singing Mike's Quality Homes' praises, and sending you new customers. Thanks again from Sheri and I. The house really works for our family, even better than we expected and we get nothing but compliments on our house.
Sincerely,
Jim Spell